A selection of articles on body image and media literacy issues.
The New York Times: Who Can Improve on Nature? Magazine Editors

An excerpt:
"As long as magazines have retouched photos — as long as there have been magazines, basically — there has been a debate about the line between improving an image and outright manipulation, especially in women's magazines where models are made to look younger and thinner and any blemishes are removed. The debate was revived earlier this month with Seventeen magazine's announcement that it would "never change girls' body or face shapes" in the magazine."
Jezebel: Six-Year-Old Girls Say They Want to Be 'Sexy'
An excerpt:
"A new study in the journal Sex Roles suggests that girls as young as six years old are concerned with appearing "sexy." As in, sexually attractive. To other people."
40% of US teens with eating disorders are now male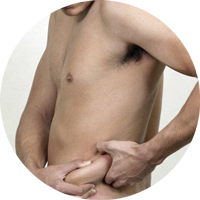 An excerpt:
"Eating disorders such as anorexia and bulimia are often thought to be the preserve of young women. But some 40 per cent of American teenagers and 25 per cent of all American adults battling such conditions are actually male, according to Harvard research. Therapists have also revealed that more men and boys than ever before are seeking help for issues with weight and self-esteem – and that children's action figures are to blame. Previous research suggested that only 10 per cent of eating disorder sufferers were male. But, speaking to the Chicago Tribune, Chicago-based therapist Niquie Dworkin says males are tormented by the same kind of unattainable body images that have long plagued women and girls."
Confessions of a Retoucher
An excerpt:
"My name is Roy A. Cui and I live and work in Los Angeles, California. You may be familiar with my work. I have worked on many clothing and beauty advertising campaigns. I've worked on covers and editorial spreads for popular magazines that you see in the grocery store. [...] My chosen profession is being a digital retoucher. I'm a part of the media machine that has suckered you into thinking that you need to look like this flawless person who does not exist anywhere in the world. You then feel unhappy with how you really look, so you buy the products that the person of perfection is using in the image that I retouched."
Special Bonus: "10 Steps to Positive Body Image"
An excerpt:
1. Appreciate all that your body can do.
2. Keep a top-10 list of things you like about yourself – things that aren't related to how much you weigh or what you look like.
Sign up to receive our blog posts via email, so that you won't miss a thing!
Generous support for The Illusionists provided by:
The Center for Eating Disorders at Sheppard Pratt provides a comprehensive continuum of specialized care for children, adolescents and adults with eating disorders. Our holistic and multi-disciplinary approach to recovery helps individuals and families move beyond surviving to thriving.