Today marks an anniversary of sorts: The Illusionists' film shoot started exactly 11 months ago, on October 15th 2011.
Here is a photo gallery showcasing the year… in 15 pictures:
The first day of filming – an interview with renowned psychotherapist and author Susie Orbach (Fat is a Feminist Issue, Bodies) at her home in London, aided by assistant extraordinaire Stephanie (of the Stephanie Heart Project).



Back home, editing the interview with Jo Swinson MP, before a special ILLUSIONISTS presentation for the European Professional Women's Network.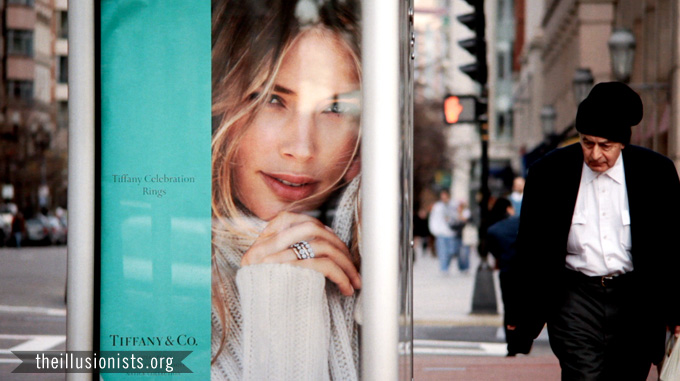 Boston, MA – December 2011. A film still taken while filming B-roll on Boylston street.



Talking to filmmaker and author Jean Kilbourne (Killing Us Softly: Advertising's Image of Women, Can't Buy My Love), right after her interview.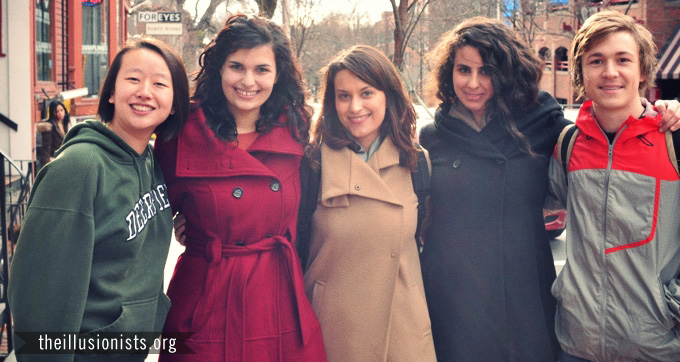 With my amazing Boston film crew. From left to right: Michelle, Reina, me, Karen and Erik.
Beirut, Lebanon – March 2012. Filming B-roll near Raouché (Pigeons' Rock) at sunset.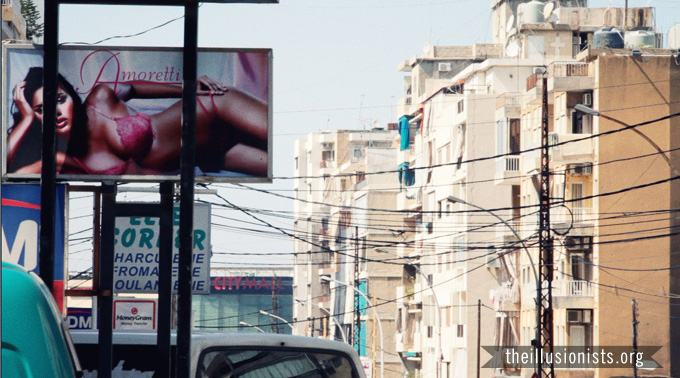 A film still taken while filming B-roll in Jdeideh, Lebanon.
A film still from Verdun, a neighborhood in Beirut, Lebanon.
April 2012: A film still from Milan, Italy.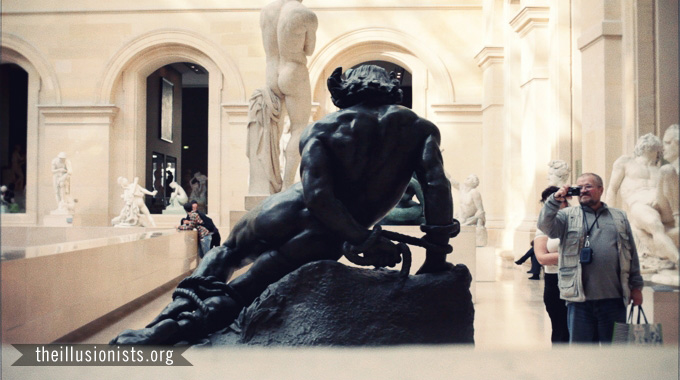 April 2012: the Louvre – Paris, France.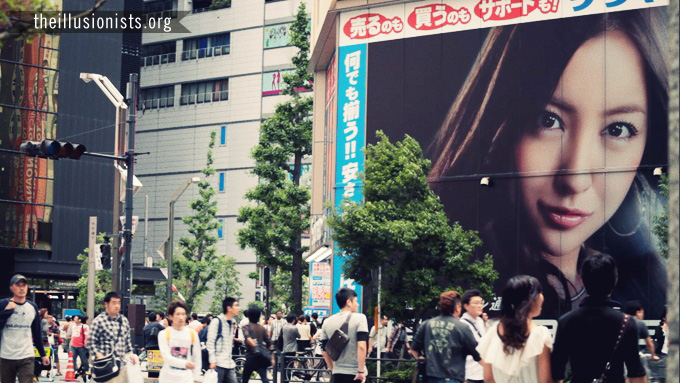 June 2012 – Tokyo, Japan. Filming in Akihabara – the Mecca for manga, anime and video games.
Here I'm giving a presentation about THE ILLUSIONISTS in Shibuya, Tokyo – the event was organized by the Asia-Japan Women's Resource Center.
Taking a little break while filming B-roll in Asakusa, Tokyo. The weather forecast during my time in Japan predicted heavy rains every day. Result: when I wasn't doing an interview, I would go out and film as much B-roll as I could. Because the weather forecast was consistently wrong, I ended up with over three hours of amazing-looking B-roll. Pondering over the possibility of making a second film with that footage (only half kidding).
June 2012 – Nijmegen, the Netherlands. Filming at the Het Valkhof Museum – right: Italian artist Anna Utopia Giordano.
September 14th, 2012 – at home, editing THE ILLUSIONISTS. I've just completed a first (very) rough cut of the film. Planning to unveil a short demo of the film to the project's Kickstarter backers soon…
Generous support for The Illusionists provided by:
The Center for Eating Disorders at Sheppard Pratt provides a comprehensive continuum of specialized care for children, adolescents and adults with eating disorders. Our holistic and multi-disciplinary approach to recovery helps individuals and families move beyond surviving to thriving.